Thank You
•
Posted on November 29 2019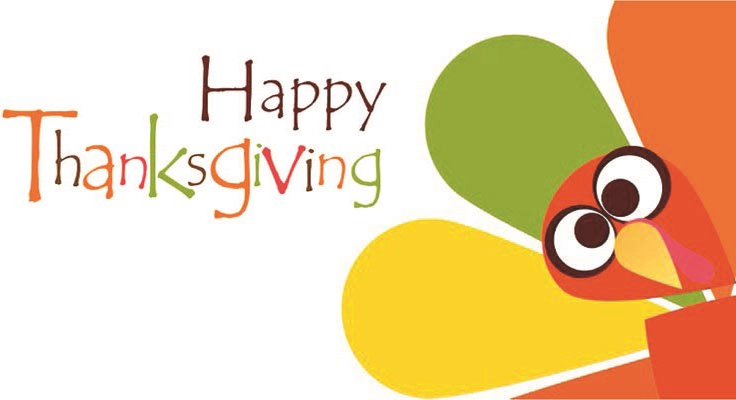 Last year I briefly shared news of my ongoing health issues and of a, then, recent surgery. I'd had a hopeful outlook on my recovery at the time yet, unfortunately, this did not go as planned. My body was taking longer than normal to heal. I've popped several stitches around the stoma site from bloating, I've been hospitalized multiple times throughout the year, and I've had about every possible scan & test performed.
Time and time again, we've found no real culprit as to why I was having this intense pain, constant blockage or bloating, nausea, sweating, fevers, and an overwhelming lethargy that ultimately left me bedridden. I felt like the best of my years had gone by, that my situation would only continue to get worse. A compelling sense that this was it & that my quality of life would only deteriorate from here on out. Constant trips out of town for specialist, surgeons, treatments, and tests, forced my wife & me away from our business at crucial growth times.
Finally, after much desperation, we began speaking about having another surgery. The surgeon, unconvinced that there was anything wrong with my stoma area, suggested I see a WOCN (Wound Ostomy Care Nurse).
So, I made my appointment and waited another two weeks. I explained my symptoms to the nurse, who, within 5 minutes, deduced that I had a prolapsed stoma / parastomal hernia. She was convinced that the stoma distention was my ongoing issue, leaving me feeling both relieved, to finally have an answer, and disheartened, when I fully understood what was going on. This was all bittersweet news for me.
A prolapsed stoma / parastomal hernia is painful, and can become dangerous. This new insight accounts for my fever, nausea & fatigue; for the painful headaches and excruciating abdominal pain. I had already given up eating so many food, due to the frequent blockage, that I didn't know what else I could give up to appease my disease. 'Strangulation' of the intestine, where the intestine twists &/or knots on itself, was the likely cause of many of the issues due to the prolapsed stoma / parastomal hernia.
I left the WOCN, fairly livid, as thoughts of the many months of pain & symptoms raced through my mind. Why was the WOCN able to provide such a quick diagnosis, while the surgeon, specialist, PCP, tests, scans and hospital visits all came up empty? Why did my quality of life suffer for so long when the answer seems to be so easy?
I was taken aback and was truly stunned.
I must clarify; I am so absolutely thankful for the care I receive but cannot help but be angry as well. I, after all, had just recently seen the performing surgeon who thought everything looked great and had no suggestions as to the cause of my symptoms. Regardless, we could finally begin to move forward.
After a couple of days, still feeling the extreme pain in my belly anytime I had a meal or was up too long, I started thinking about the product that the WOCN had mentioned and what she indicated I would need. I always use a custom made ostomy belt, but because of the hernia, the width of the area around the stoma can be as large as 6", 8", or more. In addition, we created our support belts specifically to avoid putting any pressure on the stoma, to ensure it would not hinder output. For a prolapsed stoma, however, support on the stoma is needed to keep the stoma from protruding too far out of the abdomen and causing the pain & digestive complications. Realizing that we had recently introduced a new product, the Concept Band (a wrap style compression belt, that uses neoprene throughout, covering a larger area like a support wrap), I knew it would be just what I needed. Using the Concept to both support the appliance like the belts, and support the stoma, has been the biggest improvement overall. I simply cannot stress enough how much this simple product, and that simple diagnosis/understanding from the WOCN has improved my life.
I'm 39 years old and for the last year, I walked around doubled over incapable of running or moving too fast without excruciating pain. My activities became severely limited. My stoma area, that was once red, tender, hard & painful, has now began to heal, all within a week of using a support for the stoma. I have returned to eating foods like fries, broccoli, carrots, and so on. I've started working out again and feel much more active. I literally feel 10 years younger, but I'm not trying to sell you a product, I'm letting you know there's hope.
What I am most thankful for is that bit of knowledge from the WOCN and the ingenuity that always strives to create better. I can't stress enough the importance of visiting your WOCN, reaching out to multiple resources, second opinions, and the will to fight for your quality of life; something that is all too often overlooked. We must all advocate for a better health care system but for the time being, we can at least count on those that truly keep it all running, the backbone of it all, the nurses & WOCNs who make such a significant difference to all. I simply cannot say enough; I am so thankful for you!
-MICAH